23 July 2021

VanEck Blogs | Emerging Markets Debt Daily

EM Rate Hawks – First In, First Out?
Russia delivered a hefty 100bps rate hike, but signaled that it might take a pause. Brazil cannot afford such luxury yet, as mid-month inflation accelerated to 8.59% year-on-year.
Do you still think that Russia is "a riddle wrapped in a mystery inside an enigma"? Not anymore. It is all very transparent these days – at least as regards monetary policy guidance. All you need to do is to look at one of Governor's Nabiullina's awesome brooches that she wears at her press conferences. Today's was "a cloud with rain drops" (see picture below), and this probably means that the central bank (CBR) intends to rain on the hawkish parade (=take a pause) after a hefty 100bps rate hike. Easy!
Russia's brooch example is actually quite interesting. For most of this year, we were focusing on the timing of rate hikes – both in emerging markets (EM) and developed markets (DM). But the change in the CBR's tone begs a different question – if a central bank does a ton of aggressive frontloaded tightening (like Russia) in response to rapidly rising inflation (just as a "grown-up" institution with the inflation-targeting mandate should do), is it time to think about rate cuts somewhere down the road? The market currently prices in approximately 60bps of cuts in Russia in 6 to 12 month. But these expected (albeit still remote) cuts would not be in the same category as China's recent "blanket" 50bps cut in the reserve requirements for banks. The latter was a response to the near-term growth/liquidity hiccups, and the current expectation is that China's policy normalization would resume once these risks fade away. Russia's future rate cut(s) would be a more natural evolution of an uninterrupted monetary policy cycle over time.
And just in case you were wondering (and in line with our motto "EM is not a monolith"), we are still in (or getting close to) the first part of the tightening-easing policy sequence in most EMs. Take Brazil, for example. Brazil's mid-month inflation accelerated at a faster pace than expected, reaching 8.59% year-on-year. This means that the real policy rate is very negative (about -4%), which is why the local swap curve continues to price in a 93bps rate hike in August, followed by 223bps more in the rest of the year. Stay tuned!
Charts at a Glance: Russia Sends a Clear Policy Signal without a Single Word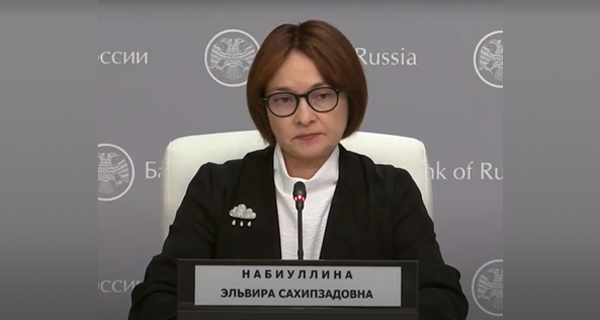 Source: Screenshot from the Central Bank of Russia Press Conference, 23 July 2021
IMPORTANT DEFINITIONS & DISCLOSURES  
This material may only be used outside of the United States.
This is not an offer to buy or sell, or a recommendation of any offer to buy or sell any of the securities mentioned herein. Fund holdings will vary. For a complete list of holdings in VanEck Mutual Funds and VanEck Vectors ETFs, please visit our website at www.vaneck.com.
The information presented does not involve the rendering of personalized investment, financial, legal, or tax advice. Certain statements contained herein may constitute projections, forecasts and other forward looking statements, which do not reflect actual results. Information provided by third-party sources are believed to be reliable and have not been independently verified for accuracy or completeness and cannot be guaranteed. Any opinions, projections, forecasts, and forward-looking statements presented herein are valid as of the date of this communication and are subject to change without notice. The information herein represents the opinion of the author(s), but not necessarily those of VanEck.
The views contained herein are not to be taken as advice or a recommendation to buy or sell any investment in any jurisdiction, nor is it a commitment from Van Eck Associates Corporation or its subsidiaries to participate in any transactions in any companies mentioned herein. This content is published in the United States. Investors are subject to securities and tax regulations within their applicable jurisdictions that are not addressed herein.
All investing is subject to risk, including the possible loss of the money you invest. As with any investment strategy, there is no guarantee that investment objectives will be met and investors may lose money. Diversification does not ensure a profit or protect against a loss in a declining market. Past performance is no guarantee of future results.

Natalia Gurushina
Chief Economist, Emerging Markets Fixed Income Strategy