ABOUT US Board of Directors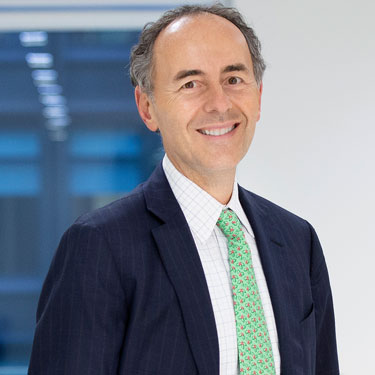 Jan F. van Eck
Chief Executive Officer, Van Eck Associates Corporation
Member of the Board of Directors of Van Eck Associates Corporation
Director and President, Van Eck Securities Corporation
President, CEO and Trustee, VanEck Funds and VIP Trusts
President, CEO and Trustee, VanEck ETF Trust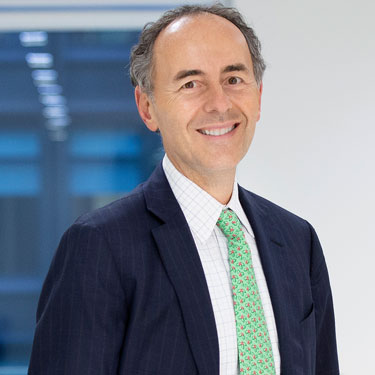 Jan is the CEO of VanEck, a global investment manager with offices around the world. Headquartered in New York City since 1955, the firm has a long history of empowering Investors with forward-looking, intelligently designed mutual fund and ETF solutions. Jan joined the Firm in 1991 and its Executive Management Team in 1998, and leads the firm today.
Furthering VanEck's mission to anticipate asset classes and trends, Jan created a variety of strategic beta, tactical allocation, emerging markets and commodity-related investment strategies in mutual fund, ETF and institutional formats. He founded the Firm's ETF business in 2006. As one of the world's largest ETF sponsors, the firm offers ETFs globally across a variety of equity and fixed income asset classes.
Jan holds a JD from Stanford University and graduated Phi Beta Kappa from Williams College with a major in Economics. He is a Director of the National Committee on United States-China Relations. He routinely appears on CNBC and Bloomberg Television, and was a 2013 Finalist for Institutional Investor's Fund Leader of the Year. More recently, Jan was a 2020 Finalist for ETF.com's Lifetime Achievement Award, and the Firm was named 2020 ETF Provider of the Year by Fund Intelligence.

Bruce J. Smith
Member of the Board of Directors of Van Eck Associates Corporation
Senior Advisor for Strategic Initiatives, VanEck

Joined VanEck in 1983.
Director of various VanEck related entities including Van Eck Associates Corporation, Van Eck Securities Corporation, Van Eck Absolute Return Advisers Corporation and VanEck Asset Management B.V.
Served as Senior Vice President, Chief Financial Officer, Treasurer of Van Eck Associates Corporation, Van Eck Securities Corporation and Van Eck Absolute Return Advisers Corporation until July 2018.
Prior to joining VanEck, CPA at McGladrey & Pullen.
Member of New York State Society of Certified Public Accountants (NYSSCPA).
CPA, 1980; BS, Accounting, Fordham University, 1977.

Robert R. Grusky
Member of the Board of Directors of Van Eck Associates Corporation

Since 2000, Founder and Managing Member of Hope Capital Management, LLC, an investment manager.
In 2000, co-founded New Mountain Capital, LLC, an investment manager. Was a Principal and Managing Director from 2000 to 2005, Senior Advisor since 2005.
In 1997, joined Honorable Ronald S. Lauder as Senior Advisor and Chief of Staff.
In 1998, named President of RSL Investments Corporation.
In 1990, appointed White House Fellow by President Bush. Served as Assistant for Special Projects to Secretary of Defense Cheney.
In 1985, joined Goldman, Sachs & Co. as a member of its Mergers and Acquisitions Department. In 1989, named Vice President. In 1993, transferred to the Principal Investment Area (PIA).
From 1979 to 1983, was with Continental Illinois National Bank and Trust Company of Chicago, rising to Second Vice President in the U.S. Banking Department.
Member of Board of Directors of AutoNation, Inc. (NYSE: AN) and Strayer Education, Inc. (NASDAQ: STRA).
MA, Business Administration (with distinction), Harvard Business School, 1985; BA (cum laude and with honors in history), Union College, 1979.

William A. Ullman
Member of the Board of Directors of Van Eck Associates Corporation

2019 - present: Host of "Squashing the Market" podcast, Founder of The Daily FinQ, an app/game to improve financial literacy and advisor to various FinTech companies.
2015 - 2018, Chief Commercial Officer of Orchard Platform, leading fintech company focused on data, analytics and loan sales; CEO of its broker-dealer subsidiary, Orchard Platform Markets LLC (Orchard sold to Kabbage Inc.).
From 2006 to 2015, founder/principal of Right Wall Capital Management LLC; investing in the financial services sector and advising selected clients.
From 2001 to 2006, Senior Managing Director, Global Clearing Services Department, Bear Stearns. Managed top client relationship and global capital introduction groups; strategic planning and investments.
From 1997 to 2001, Managing Director/Senior Managing Director, Bear Stearns' Financial Institutions Group/Investment Banking Department. Managed corporate finance practice for asset managers, broker-dealers and fin-tech companies.
1989 - 1997, Merrill Lynch Investment Banking, Financial Institutions Group; Vice President, London (1993-96), helped build European Financial Institutions Group practice.
Board Member, Capital Returns Ltd. (insurance sector focused hedge fund); former Trustee and Chairman of the Board of the Hoff Barthelson Music School, Scarsdale, NY.
MBA, UCLA Anderson School of Management, 1989; AB, History (cum laude), Princeton University, 1985.