Each year, our signature silk ties and carrying totes feature a whimsical depiction of a forward-looking investment trend.
For 2021, we offer light-hearted depictions of a number of iconic work-from-home themes.
Previous designs have included "green" images, an eagle and a panda locked in a tug-of-war, bitcoin represented as "digital gold", a QE3 ship sailing into the sunset and a dovish Janet Yellen bringing peace to donkeys and elephants. In 2015, we also issued a special batch of Alexander Hamilton ties in defense of keeping the U.S.'s first Treasury Secretary on the $10 bill.
We are always interested in new ideas. Please send your suggestions to our CEO, Jan van Eck.
REQUEST VANECK APPAREL
2021 Work From Home
2020 Green Footprint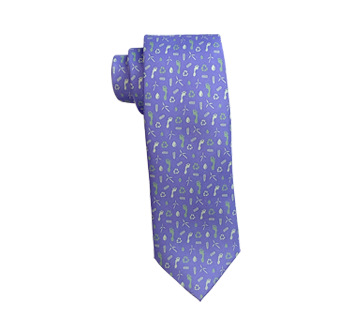 2019 Trade War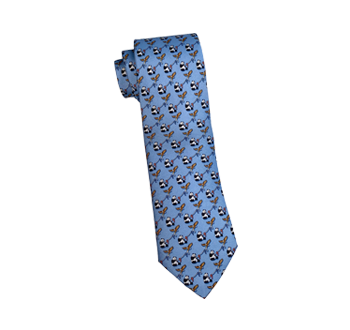 2018 Real and Digital Gold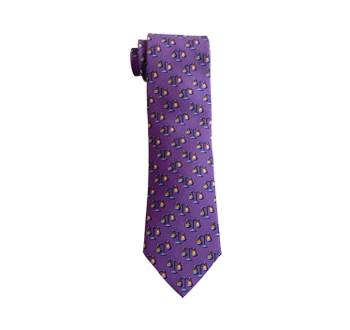 2017 Tweeter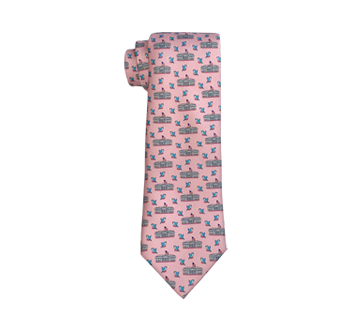 2016 Flying Renminbi
2015 QE3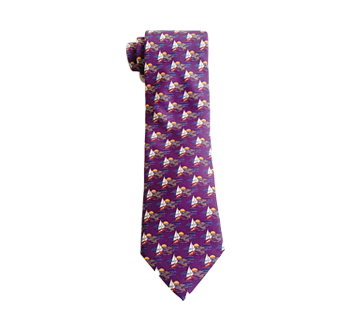 2015 Alexander Hamilton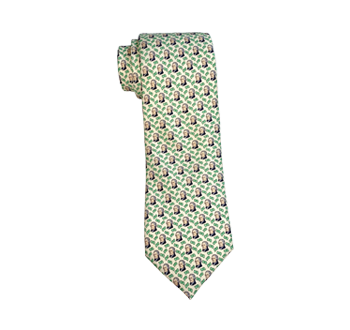 2014 Janet Yellen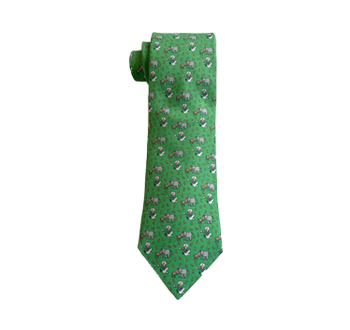 2013 Mario Draghi & Ben Bernanke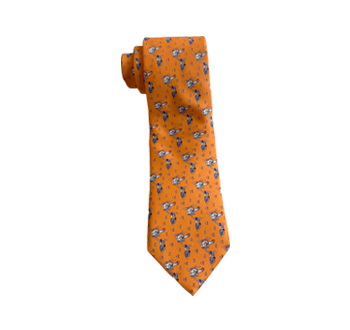 2012 Kicking the Can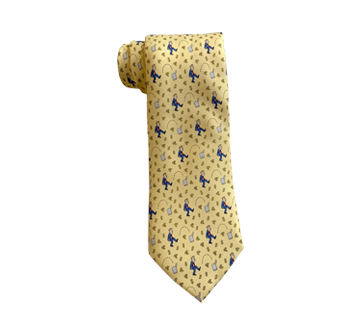 2011 Helicopter Ben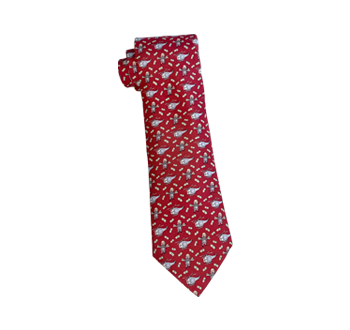 2010 Gold Mining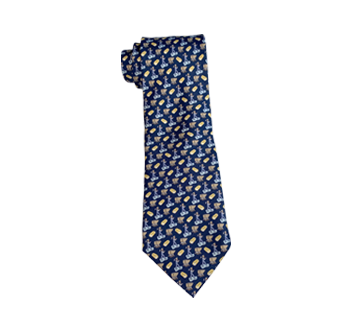 2009 Alternative Energy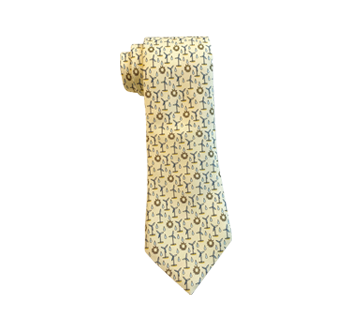 2008 Hard Assets