March 11, 2020Search for Yield Leads to Dividend Stocks (6:18)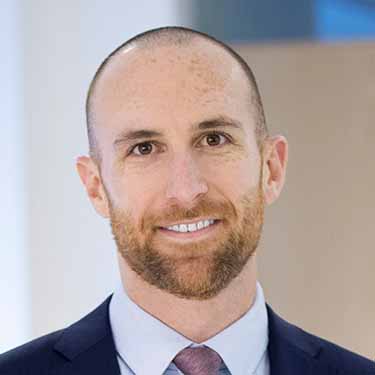 Brandon Rakszawski
Senior ETF Product Manager
Director of ETF Product Development Brandon Rakszawski explores the demand for income-producing assets and Morningstar's durable approach to dividend investing, which seeks high-yielding, financially health companies with attractive valuations.
Income Investing Trends

BRANDON RAKSZAWSKI: After a brief stint of tightening, the Fed is now back in easing mode. Interest rates have declined, which add to what has been a decade plus search for yield for investors. I think that that need for income paired with some apprehension in the markets in 2019 led to ETF fixed income flows surpassing all-time highs in terms of net new inflow in 2019. It nearly kept pace with equity ETFs in terms of total net flows for the year, despite equity markets posting returns of 30% plus here in the U.S. So, certainly a demand for income-producing assets.


RAKSZAWSKI: Longer term, we've seen what used to be previously obscure asset classes become far more prominent in many investors' portfolios. So certain asset classes focused on income such as MLPs—master limited partnerships. Mutual funds and ETFs in the U.S. investing in that space have grown over 800% in the last decade; infrastructure funds, mutual funds and ETFs, 700%; preferred securities, 300%; real estate, 200% in the last decade. So, it clearly trends toward income-producing assets. Dividend-focused ETF strategies are no exception. ETFs that allocate to dividend-paying stocks have grown from a very small $12 billion segment of the ETF market prior to the financial crisis of 2008 to about $230 billion today. So clearly long- and short-term trends toward income bearing assets.


Durable Approach to Dividend Investing


The VanEck Vectors Morningstar Durable Dividend ETF, ticker D-U-R-A, or DURA, seeks to leverage Morningstar's equity research process, their forward looking equity research process, to assemble a portfolio of high-yielding companies that are financially healthy and also focus on valuations. The underlying index of the ETF, the Morningstar US Dividend Valuation Index, uses a three-pronged approach. It starts with the obvious, target companies with high dividend yield. And then it ensures that a company is financially healthy, which is very important. And third, it allocates to those high yielding financially healthy companies that also display attractive valuations.


Financial Health Check


The strategy assesses financial health using Morningstar's distance-to-default score. Distance-to-default is a quantitative measure that's used to assess the probability that a company may default or go into bankruptcy. Distance-to-default considers both financial statement information, such as asset values and total liabilities, but also recent equity market data, namely equity price volatility associated with a company. The reason that the model considers equity market data is that equity markets tend to be, or can be, a leading indicator of financial distress, sometimes indicating financial distress in a company far before any financial statements may reflect that stress, or even credit rating agencies may reflect financial distress in a credit rating. So, the distance-to-default score is not only a quantitative measure of financial health, it's important because it's predictive in a forward looking way. Morningstar has found that distance-to-default is a strong indicator of the potential for future dividend cuts from a company.


RAKSZAWSKI: In other words, a company with better financial health, or a longer or larger distance to default has historically had less of a chance of cutting future distributions. A great case study on how this has played out in the underlying strategy would be Kraft Heinz. In 2018, the company was a member of the Morningstar US Dividend Valuation Index. In September of that year, the company was removed from the index because it failed the index's distance-to-default screen. Subsequently in February of 2019 Kraft-Heinz cut its distribution significantly, and its market price sold off to a pretty large degree. So, the distance-to-default screen allowed this strategy to flag potential for future dividend cut and remove that company from the index and avoid holding Kraft Heinz at the time of its dividend cut.


Forward-Looking Valuations


Tremendous asset flow into dividend-paying stocks, paired with equity markets reaching all time high seemingly every week elevates the importance of focusing on valuations when accessing the equity markets. Morningstar's rigorous forward looking valuation process forecasts future free cash flows decades into the future, discounting them back and arriving at a current intrinsic value. The underlying index can then leverage that research to ensure that the strategy on a regular basis, at each review, is avoiding overpaying for dividend-paying stocks. This is what truly sets DURA apart from other indexed dividend strategies.

IMPORTANT DISCLOSURE


Distance to Default Score: A structural or contingent claim model that takes advantage of both market information and accounting financial information to determine the expectation that default will occur.


Morningstar® US Dividend Valuation IndexSM: is designed to provide exposure to securities in the Morningstar US Market Index that have high dividend yield, strong financial health, and attractive uncertainty adjusted valuation.
Index returns assume reinvestment of all income and do not reflect any management fees or brokerage expenses associated with fund returns. An index's performance is not illustrative of a fund's performance. You cannot invest directly in an index.


The views and opinions expressed are those of the speaker and are current as of the video's posting date. Video commentaries are general in nature and should not be construed as investment advice. Certain statements contained herein may constitute projections, forecasts and other forward looking statements, which do not reflect actual results, are valid as of the date of this communication and subject to change without notice. Information provided by third party sources are believed to be reliable and have not been independently verified for accuracy or completeness and cannot be guaranteed. The performance data quoted represents past performance. Past performance is not a guarantee of future results.


This is not an offer to buy or sell, or a solicitation of any offer to buy or sell any of the securities mentioned herein. Fund holdings will vary. For a complete list of holdings in the ETF, please click here.


The Morningstar® US Dividend Valuation IndexSM was created and is maintained by Morningstar, Inc. Morningstar, Inc. does not sponsor, endorse, issue, sell, or promote the VanEck Vectors Morningstar Durable Dividend ETF and bears no liability with respect to that ETF or any security. Morningstar® is a registered trademark of Morningstar, Inc. Morningstar® US Dividend Valuation IndexSM is a service mark of Morningstar, Inc.

An investment in the Fund may be subject to risks which include, among others, investing in equities securities, dividend paying securities, energy, financials, health care, and industrials sectors, medium-capitalization companies, market, operational, high portfolio turnover, index tracking, authorized participant concentration, no guarantee of active trading market, trading issues, passive management, fund shares trading, premium/discount risk and liquidity of fund shares, non-diversified, and concentration risks, which may make these investments volatile in price or difficult to trade. Medium-capitalization companies may be subject to elevated risks.


Fund shares are not individually redeemable and will be issued and redeemed at their NAV only through certain authorized broker-dealers in large, specified blocks of shares called "creation units" and otherwise can be bought and sold only through exchange trading. Shares may trade at a premium or discount to their NAV in the secondary market. You will incur brokerage expenses when trading Fund shares in the secondary market. Past performance is no guarantee of future results.


Investing involves substantial risk and high volatility, including possible loss of principal. An investor should consider the investment objective, risks, charges and expenses of the Fund carefully before investing. To obtain a prospectus and summary prospectus, which contains this and other information, call 800.826.2333 or visit vaneck.com. Please read the prospectus and summary prospectus carefully before investing.

No part of this material may be reproduced in any form, or referred to in any other publication, without express written permission of Van Eck Securities Corporation. ©

Van Eck Securities Corporation.
666 Third Avenue, New York, NY 10017