23 March 2020

VanEck Blogs | Moat Investing

Boeing and Bank of America Headline March Review
Boeing and Bank of America Headline March Review
The Morningstar® Wide Moat Focus IndexSM (the "Index") completed its quarterly rebalance and reconstitution on Friday, March 20, 2020. The Index has a new look after assessing valuation opportunities among U.S. wide moat companies. The Index's long-standing health care overweight was pared back while financials now take a more prominent place in the Index following that sector's outsized participation in the recent market slide. One notable addition to the portfolio last week was Boeing Co. (BA).
Boeing Valuations Hard to Overlook
Boeing finished last week's trading at just under $100 per share after beginning the year above $300 per share. Its decline leaves the aerospace and defense firm trading at a discount of approximately 70% to Morningstar's fair value estimate. On March 18, 2020, Morningstar reduced its fair value estimate 5%, to $328 per share, citing lower near-term production and a longer 737 MAX grounding, which Morningstar feels could last into late 2020.
Despite the recently reduced fair value estimate, Boeing's significant sell-off still puts the company at a discount to fair value far below any level seen since coverage was initiated by Morningstar in 2002. The unique rebalance feature of the Index will allow it to allocate to Boeing at these extreme valuations and, if the market recognizes the current mispricing, participate in its recovery. That is a big "if", but the Index strategy is built for the long term and some allocations take longer than others to play out.
In a March 18, 2020 update, Morningstar analyst Burkett Huey noted "Ultimately, while we hesitate to recommend that investors catch a falling knife, we think Boeing's valuation looks attractive at current levels. We remain confident in Boeing's long-term story of supporting increasing propensity to fly in the emerging market[s] and a developed market[s] replacement cycle." Further to the long-term story, Morningstar assigns Boeing a wide moat despite its well-documented 737 MAX troubles. Morningstar believes the barriers to entry and the costs and difficulty of switching manufacturers provide Boeing with intangible assets and switching costs that protect its competitive position for years to come.

Banking on Banks
The U.S. Federal Reserve's (Fed's) recent cut of the federal funds rate put pressure on financial services firms, in particular, the banking sector. Concerns over net interest income at these rate levels have caused fear for investors. However, in a March 15, 2020 research note, Morningstar analyst Eric Compton provided some perspective: "We remind investors a few bad quarters of earnings are not that important when it comes to the intrinsic value of a firm over its lifetime. When bank stock prices imply that bad times will never end, we think the odds shift in the favor of long-term investors. We believe investors should be seriously watching and considering bank stocks as this plays out."
To that end, the Index added several financial services firms to its portfolio this quarter including American Express (AXP), US Bancorp (USB) and Bank of America (BAC). The rebalancing process also increased its allocation to Wells Fargo (WFC) and Charles Schwab (SCHW).
Bank of America, last included in the Index in March, 2009, is a compelling addition. It is the second largest money center bank in the U.S. and has undergone a decade-long transformation to streamline its business and cut expenses following its acquisitions of Merrill Lynch, Countrywide Financial and MBNA. Prior to the market impact of the coronavirus, many believed the U.S. banking system to be in strong shape. To witness a bank such as Bank of America trade at current valuations is compelling, to say the least.
Below is a summary of the stocks added and removed in this quarter's review. Click here for a full recap of the review.
March 2020 Morningstar® Wide Moat Focus IndexSM Review
Index Additions & Increased Allocations

Index Deletions & Decreased Allocations

Source: Morningstar. Price/fair value data as of March 10, 2020. Past performance is no guarantee of future results. For illustrative purposes only.
VanEck Vectors Morningstar Wide ETF (MOAT) seeks to replicate as closely as possible, before fees and expenses the price and yield performance of the Morningstar Wide Moat Focus Index.
IMPORTANT DEFINITIONS & DISCLOSURES  
This material may only be used outside of the United States.
This is not an offer to buy or sell, or a recommendation of any offer to buy or sell any of the securities mentioned herein. Fund holdings will vary. For a complete list of holdings in VanEck Mutual Funds and VanEck Vectors ETFs, please visit our website at www.vaneck.com.
The information presented does not involve the rendering of personalized investment, financial, legal, or tax advice. Certain statements contained herein may constitute projections, forecasts and other forward looking statements, which do not reflect actual results. Information provided by third-party sources are believed to be reliable and have not been independently verified for accuracy or completeness and cannot be guaranteed. Any opinions, projections, forecasts, and forward-looking statements presented herein are valid as of the date of this communication and are subject to change without notice. The information herein represents the opinion of the author(s), but not necessarily those of VanEck.
The views contained herein are not to be taken as advice or a recommendation to buy or sell any investment in any jurisdiction, nor is it a commitment from Van Eck Associates Corporation or its subsidiaries to participate in any transactions in any companies mentioned herein. This content is published in the United States. Investors are subject to securities and tax regulations within their applicable jurisdictions that are not addressed herein.
All investing is subject to risk, including the possible loss of the money you invest. As with any investment strategy, there is no guarantee that investment objectives will be met and investors may lose money. Diversification does not ensure a profit or protect against a loss in a declining market. Past performance is no guarantee of future results.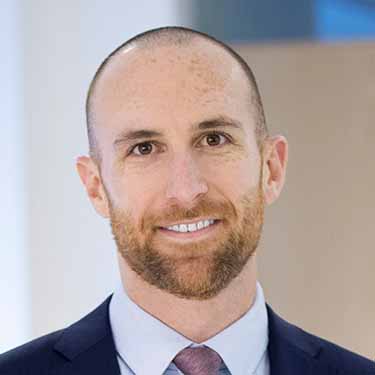 Brandon Rakszawski
Senior ETF Product Manager
Sign-up to Receive Our Latest Insights
By Subscribing I Acknowledge That I Have Read The Online
Privacy Policy
Manage Your Subscriptions