29 June 2020

VanEck Blogs | Moat Investing

Moat Index De-FAANGed Further
The Morningstar® Wide Moat Focus IndexSM (the "Index") completed its quarterly rebalance and reconstitution on Friday, June 19, 2020. Several trends emerged as new names entered the Index and other big name companies saw their position dialed back. Many of the stocks that Morningstar identified as undervalued and added to the Index in March 2020 continued to feature attractive valuations, resulting in an increase to their weightings this quarter. Also notable, exposure to FAANG (Facebook, Apple, Amazon, Netflix, and Google) stocks was further reduced in the Index from an already low level.
FAANGs Out
Impressive performance resulted in unattractive relative valuations for Amazon (AMZN) and Facebook (FB) during the second quarter Index review. Both companies' index weight was effectively cut in half following strong returns year-to-date.
FAANG stocks have received more than their share of investor and media attention in recent years as they have, at times, contributed to an outsized portion of the broad U.S. stock markets' returns. The Index has naturally been underweight these stocks relative to most broad U.S. market indexes. Morningstar equity research analysts have assigned Apple (AAPL) and Netflix (NFLX) a narrow moat rating, leaving both ineligible for inclusion in the wide moat-only Index. Google, or Alphabet, Inc. (GOOGL), was included in the Index as recently as December 2019, but was removed as the company became too pricey relative to other eligible wide moat companies. Despite being underweight these stocks, the Index has maintained an impressive near- and long-term track record.
Communications services and information technology are currently a combined 13% underweight relative to the S&P 500 Index, signaling the increasing valuations among these companies and growth-oriented sectors broadly speaking.
Relative Sectors Weights
As of 6/19/2020
Sector
Morningstar Wide
Moat Focus Index
S&P 500 Index
Relative Weight
Communication Services
5.3%
10.9%
-5.6%
Consumer Discretionary
8.4%
10.7%
-2.4%
Consumer Staples
11.2%
7.0%
+4.2%
Energy
2.7%
2.9%
-0.2%
Financials
17.4%
10.5%
+6.9%
Health Care
18.0%
14.6%
+3.4%
Industrials
11.7%
8.0%
+3.7%
Information Technology
19.4%
26.9%
-7.4%
Materials
4.7%
2.5%
+2.2%
Utilities
1.2%
3.0%
-1.8%
Real Estate
0.0%
2.8%
-2.8%
Source: Morningstar.
Consumer Brands In
Several highly recognizable consumer brand companies were added to the Index this quarter. These companies are consumer reliant, global, and have been impacted by the COVID-19 induced economic slowdown.
Coca-Cola Co. (KO): Coca-Cola entered the Index for the first time since 2014. The beverage company has long benefited from its strong brand (intangible assets) and cost advantages and is currently trading at a 15% discount to fair value as of June 23, 2020, according to Morningstar. Morningstar's equity research team sees long-term value in Coca-Cola shares despite limited near-term visibility on potential COVID-19 impact on revenue.
Tiffany & Co. (TIF): Tiffany has a classic intangible asset source of economic moat, allowing it to charge more for a piece of jewelry because of its historic brand and iconic blue box. Despite this strong wide economic moat, the company has only been in the Index for three quarters since its launch in 2007, all in 2016. According to Morningstar, 95% of the jeweler's brick and mortar locations in the Americas and Japan and 85% in Europe were closed at the end of its latest reporting quarter. However, 85% of Asia-Pacific stores have been partially or fully reopened. As of June 23, 2020, Tiffany was trading slightly below fair value as it works toward the completion of its acquisition by LVMH, the premium of which is reflected in Morningstar's current $135 fair value estimate.
Yum! Brands (YUM): Yum's last and only time in the index was for two quarters in 2017. Another company that is facing COVID-19 related pressure, Yum was trading at a 14% discount to fair value on June 23, 2020 despite a reduction to its fair value estimate from $110 to $102 per share in mid-March. Morningstar believes Yum is well-positioned to survive, and even thrive, following the COVID-driven downturn. "We see near-term pressures as temporary and believe Yum is well-positioned to compete for market share ceded by smaller independent restaurant closures following coronavirus-related disruptions," noted Morningstar consumer strategist R.J. Hottovy in a June 15, 2020 analyst note.
Below is a summary of the stocks added and removed in this quarter's review. Click here for a full recap of the review
June 2020 Morningstar® Wide Moat Focus IndexSM Review

Index Additions & Increased Allocations
| | | | |
| --- | --- | --- | --- |
| Company | Ticker | Price / Fair Value | Also Added in March 2020 |
| Boeing Co | BA | 0.77 | x |
| Constellation Brands Inc. | STZ | 0.85 | x |
| US Bancorp | USB | 0.88 | x |
| American Express Co | AXP | 0.88 | x |
| Harley-Davidson Inc. | HOG | 0.91 | |
| Coca-Cola Co | KO | 0.91 | |
| Cerner Corp | CERN | 0.92 | |
| Tiffany & Co | TIF | 0.92 | |
| Yum! Brands Inc. | YUM | 0.94 | |
| John Wiley & Sons Inc. | JW.A | 0.94 | |
| Bank of America Corp | BAC | 0.94 | x |
| Aspen Technologies Inc. | AZPN | 0.95 | |
Index Deletions & Decreased Allocations
Failed Screen
Company
Ticker
Moat Rating
Price / Fair Value
Other
Emerson Electric Co
EMR
x
Amazon.com Inc.
AMZN
x
NIKE Inc.
NKE
x
CSX Corporation CSX
CSX
x
Facebook Inc.
FB
x
Polaris Inc.
PII
x
BlackRock Inc.
BLK
x
T Rowe Price Group Inc.
TROW
x
Veeva Systems Inc.
VEEV
x
KLA Corporation
KLAC
x
Core Laboratories*
CLB
x
*Dropped from parent index due to market cap requirement. Source: Morningstar. Price/fair value data as of June 9, 2020. Past performance is no guarantee of future results. For illustrative purposes only.
VanEck Vectors Morningstar Wide ETF (MOAT) seeks to replicate as closely as possible, before fees and expenses the price and yield performance of the Morningstar Wide Moat Focus Index.
IMPORTANT DEFINITIONS & DISCLOSURES  
This material may only be used outside of the United States.
This is not an offer to buy or sell, or a recommendation of any offer to buy or sell any of the securities mentioned herein. Fund holdings will vary. For a complete list of holdings in VanEck Mutual Funds and VanEck Vectors ETFs, please visit our website at www.vaneck.com.
The information presented does not involve the rendering of personalized investment, financial, legal, or tax advice. Certain statements contained herein may constitute projections, forecasts and other forward looking statements, which do not reflect actual results. Information provided by third-party sources are believed to be reliable and have not been independently verified for accuracy or completeness and cannot be guaranteed. Any opinions, projections, forecasts, and forward-looking statements presented herein are valid as of the date of this communication and are subject to change without notice. The information herein represents the opinion of the author(s), but not necessarily those of VanEck.
The views contained herein are not to be taken as advice or a recommendation to buy or sell any investment in any jurisdiction, nor is it a commitment from Van Eck Associates Corporation or its subsidiaries to participate in any transactions in any companies mentioned herein. This content is published in the United States. Investors are subject to securities and tax regulations within their applicable jurisdictions that are not addressed herein.
All investing is subject to risk, including the possible loss of the money you invest. As with any investment strategy, there is no guarantee that investment objectives will be met and investors may lose money. Diversification does not ensure a profit or protect against a loss in a declining market. Past performance is no guarantee of future results.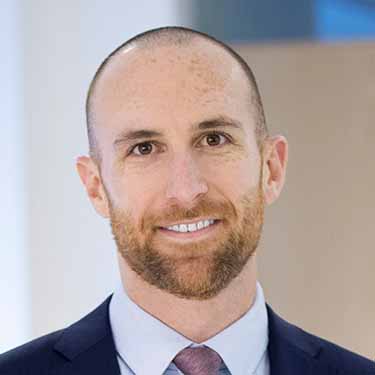 Brandon Rakszawski
Senior ETF Product Manager
Sign-up to Receive Our Latest Insights
By Subscribing I Acknowledge That I Have Read The Online
Privacy Policy
Manage Your Subscriptions