Jan van Eck
Chief Executive Officer
Innovator. Entrepreneur. Podcast enthusiast. Jan van Eck has firsthand knowledge of today's markets and the complex web of information that investors encounter on a daily basis. He will highlight interesting market topics, filter out the jargon, and focus on important technological and geopolitical trends.
Imaru Casanova
Deputy Portfolio Manager, Gold and Precious Metals
As a meaningful contributor to VanEck's gold and natural resources investment teams, Imaru's (Ima) financial experience dedicated solely to the metals and mining sector is enhanced through a diverse background, including an advanced degree and industry experience in engineering. Together these perspectives help to shape her analysis and interactions with prominent and upcoming gold mining companies.
James Colby
Portfolio Manager and Strategist, Municipal Bonds
A specialist in the U.S. municipal bond markets, Jim regularly shares his views on the municipal fixed income space across news media, from mainstream to targeted industry news organizations. He draws his insights from his over 20 years of experience in municipal fixed income portfolio management. This experience guides his approach to portfolio strategy and security analysis.
Ola El-Shawarby
Senior Analyst, VanEck Emerging Markets Equity
Knowledge is built on experience and for Ola, this rule truly hits home. As a Senior Analyst specializing in the Eastern Europe, Middle East and Africa ("EEMEA") region, Ola relies on her upbringing in Egypt and Saudi Arabia, her past experience as a local portfolio manager, and ongoing travels in the region to shape her unique perspective of the economic, cultural and technological trends that impact emerging markets today.
Joe Foster
Portfolio Manager and Strategist, Gold and Precious Metals
Joe brings a unique perspective developed over a 40-year career including experience as an exploration geologist. When not travelling around the globe to visit mining operations, he can be found writing his widely read monthly update, speaking with clients and journalists as a leading industry expert, and weaving through NYC traffic on his bike to and from the office.
Gabor Gurbacs
Director, Digital Assets Strategy
Gabor is a pioneer in the digital assets space. Critical to the development of the first industry standard digital assets indices, Gabor is a leading voice in digital asset investing and market structure discussions with U.S. and global regulators. He spends his time exploring and managing digital asset investment opportunities related to fund, custody, exchange, data and other digital assets systems.
Natalia Gurushina
Chief Economist, Emerging Markets Fixed Income
Understanding the macroeconomic nuances of emerging markets takes a keen eye, developed over years of practice. However, more importantly, the ability to translate and clearly communicate the ramifications of these trends is an innate skill. Natalia combines these qualities through sharing her daily views on emerging markets.
Ed Lopez
Head of Product Management
As the person responsible for ETF product and marketing strategy, Ed is always on the lookout for untapped asset classes and opportunities to improve the core investor experience. Besides being an ETF industry expert, spokesperson and frequent panelist at conferences, Ed is also the host of VanEck's Trends With Benefits podcast, talking to guests to uncover new ways of thinking about the markets, investing, work and life.
Shawn Reynolds
Portfolio Manager, Global Resources, Environmental Sustainability
The combination of strong industry knowledge and equity research forms the foundation of Shawn Reynolds' expert insight. With degrees in geology and engineering and a technical background in the energy sector prior to his now distinguished career in finance, Shawn has been there and seen it all in natural resource markets. His extensive understanding of traditional commodities shapes his distinctive approach to sustainable investing as the sector evolves with the resource transition.
Fran Rodilosso
Head of Fixed Income ETF Portfolio Management
Fran has fixed income on his mind. He has spent more than 20 years trading and managing risk in fixed income investment strategies, with a specialty in emerging markets and high yield bonds. He looks for ways to provide investors with access to the fixed income markets in an intelligent and cost-effective way, particularly segments that may be more difficult to access.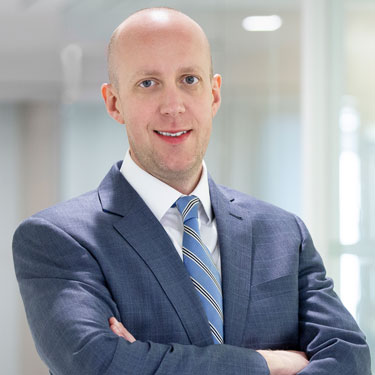 David Schassler
Head of Quantitative Investment Solutions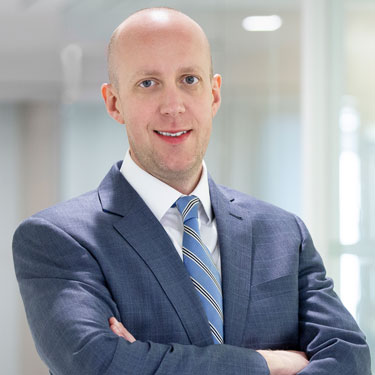 David offers a comprehensive perspective on market trends, asset allocation, and strategy analysis. As Head of Quantitative Investment Solutions (QIS), his insights are driven by an analytical approach, anchored in data and objectivity. David also serves as Portfolio Manager for VanEck's asset allocation strategies. At the intersection of quantitative expertise and traditional portfolio management and research is where David's distinctive point of view resides.
David Semple
Portfolio Manager, Emerging Markets Equity
David serves as Portfolio Manager for VanEck's Emerging Markets Equity Strategy. He is responsible for company research, stock selection and portfolio construction. With over 30 years of dedicated EM experience, he brings perspective gleaned from his pursuit to identify and invest in forward-looking, sustainable and structural growth companies that are the driving force of emerging markets and global economies.
Matthew Sigel
Head of Digital Assets Research
With a depth of knowledge in the fast-growing digital assets ecosystem, Matthew shares his research, analysis and insights with investors, exploring the disruptive business models emerging from this rapidly evolving space.
Veronica Zhang
Deputy Portfolio Manager, Environmental Sustainability
With extensive knowledge of the technologies and science powering the resource transition, Veronica is able to identify the trends and companies that are driving sustainable development. Her expertise in traditional resource equity research, coupled with a strong commitment to both ethical and financial objectives, define Veronica's singular perspective as these broader sustainability initiatives take on greater importance to investors.