Flex in the Metaverse with Digital Wearables
April 13, 2022
Read Time 5 MIN
Please note that VanEck may have a position(s) in the digital asset(s) described below.
Demonstrating your status or "flexing" within the metaverse based on the digital wearables you own is a growing trend and companies are taking advantage of this branding model.
In my introduction to the metaverse, we discussed specific world examples and development up to this point. This series intends to drill down a bit deeper, providing examples of projects that are creating the building blocks of the metaverse that you and I, and generations to come, will enjoy. Whether these projects are truly successful or not, this content will provide relatable explanations of metaverses and NFTs (non-fungible tokens).
The focus today is the "flex" and a project that allows you to do just that. I am involved in the Brandverse project later mentioned as both a community member and NFT owner, but will use this project example and others to help you flex as well!
What is a "Flex" in the Metaverse?
You likely know what a "flex" is. The time you upgraded your rental from an SUV to a rare sports car or the expensive pen you used to sign a contract and the wristwatch you wore while doing so.
According the Oxford dictionary, one definition of flex is, "a boastful statement or display."1
When it comes to crypto, a flex could be the ability to use your "Bored Ape" as a PFP, or Picture for Proof and Profile picture. So, in general it means you are somebody and are connected to other somebodies through a specific community.
Aside from blue chip NFTs, such as Bored Apes, fashion is a natural flex and one you may already enjoy, whether by wearing a high-end watch, high-tops or a garment that screams GMI (Gonna Make it)! This is where a project like Brandverse comes into play; it is a crossover project creating metaverse wearables that correspond with real life wearables.
Brandverse Creates Digital and Physical Wearables
In the words of Brandverse: "Brandverse is an NFT project focused on bridging the gap between physical and digital wearables."
As the metaverse grows so will the number of avatars. I've discussed some of the avatars currently in the market, with names such as Flufs and Party Bears. These avatar forms are among many that will potentially be used in both virtual reality (VR) and augmented reality (AR), allowing you to navigate through different worlds and activities. Even though our avatars are unique, just like ourselves, at some point you may still want to flex by adding wearables to your avatars!
While my Party Bear might be rare, sporting a Brandverse watch or headphones may spice things up, as they are unique in their own right. These digital wearables also have the potential to activate unique abilities or experiences available in respective metaverse worlds.
Brandverse Ambassador Token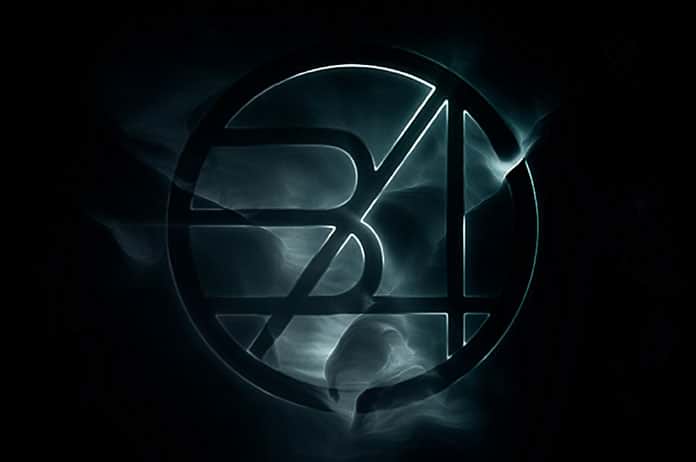 Source: Brandverse.
Additionally, I own a Brandverse Ambassador Token, which grants me access to every new collection that comes out, including the Brandverse watch, headphones and shoes after that. I will receive both a digital version and real life version of each item. Brandverse also lets its community members vote on the elements of each wearable. Here is an example of the watch they hope to produce.
Brandverse Wristwatch Digital Wearable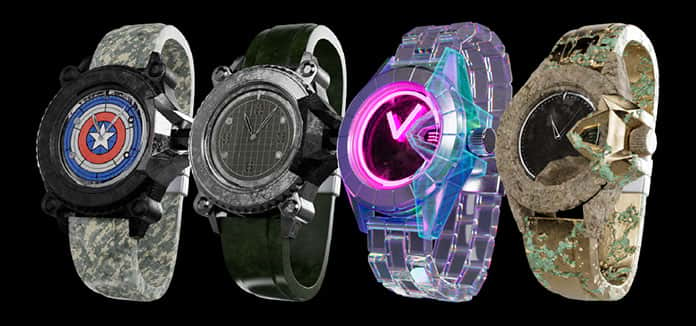 Source: Brandverse.
These Items allow me to "flex" in real life just as if I had purchased them from a high-end fashion brand. While not everyone will recognize you as a Bored Ape owner (I'm not, sadly), those who are owners can wear an official hoodie to show that they are indeed a community member.
Bored Ape Yacht Club Community Member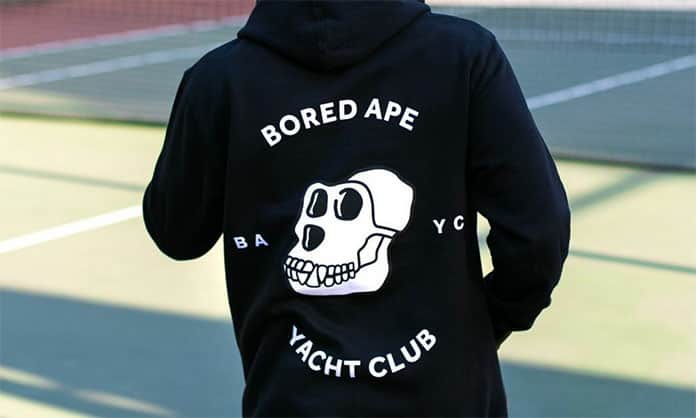 Source: NFT Hours.
The point here is flexing is a part of metaverse culture, whether in real life or some other reality!
Digital Wearable Benefits without the Brag
Even if you don't have any real interest in digital wearables or sharing that you own one, having the ability to give something a test run, whether in VR or AR, has real value.
Wouldn't you like to know if a shirt fits you well before you order it from a retailer? In AR and at present day, you can see how certain items fit and look on your body before purchasing. Similarly, in VR you could test-drive that collectible Porsche at high speeds while being thousands of miles away from the dealership.
These technological advances have been especially helpful during the last few years with real life shops closed throughout the world. The Brandverse 3D assets are designed with interoperability in mind, enabling each NFT holder to benefit from different utility no matter the world, project or game.
Brandverse's Mission
Brandverse shares its mission in its whitepaper:
Brandverse is creating an ecosystem of wearable brands and linking them to physical products. So, instead of having a fashion or retail brand born in the physical world, then coming to the NFT space, we took the opposite route, anchored by the mission to redefine branding for Web3.
We believe that brands born from Web3 should reflect the openness, inclusivity and permission-less nature of this space. We want to enable people to express the creators in them and be more than just passive consumers.
For more details about how they are building out the branding model, watch this video.
Competitors in the Digital Wearables Space
Fashion is always in style and, naturally, fashion industry leaders in the physical world want in on the metaverse flex. As expected, luxury fashion houses such as Burberry and Louis Vuitton have already invested a great deal in this market and are looking for ways to play a role in the metaverse, for example designing skins, the aesthetics for characters in certain games.
Let's take a look at Jurassic Punks as another example of a fashion-forward project. They plan to have live, virtual fashion shows where your Jpunk Models (Jurassic Punk NFTs) can show off their fashion garments and accessories. The team is fully doxxed (meaning, we know who they are in real life), and comes with plenty of experience from well-known brands.
Jurassic Punks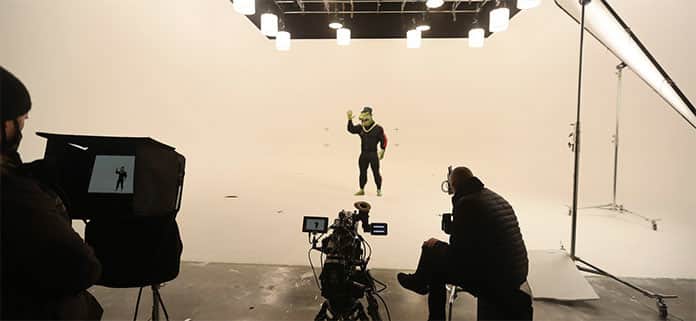 Source: Jurassic Punks.
Even if flexing or fashion is not for you, my hope is that you have found these examples helpful in understanding how these projects are attempting to shape the metaverse.
Learn more about buying NFTs.
To receive more Digital Assets insights, sign up in our subscription center.
DISCLOSURES
1 Oxford Dictionary.
Sources:
https://coinlive.me/bored-ape-yacht-club-bayc-supreme-of-the-nft-village-5905.html
https://www.glossy.co/fashion/how-fashion-brands-are-navigating-nfts-and-whats-next-for-the-metaverse/
Please note the author has invested in the Brandverse, Fluf World and PartyBear Assets mentioned in this blog.
The author of this blog was given permission by Brandverse to use images and information.
VanEck owns no rights to the NFTs. Images of NFTs were taken directly from respective websites.
Please note that VanEck may offer investments products that invest in the asset class(es) or industries included herein.
This is not an offer to buy or sell, or a recommendation to buy or sell any of the cryptocurrencies mentioned herein. The information herein represents the opinion of the author(s), but not necessarily those of VanEck, and these opinions may change at any time. Non-VanEck proprietary information contained herein has been obtained from sources believed to be reliable, but not guaranteed. Not intended to be a forecast of future events, a guarantee of future results or investment advice. Historical performance is not indicative of future results. Current data may differ from data quoted. Any graphs shown herein are for illustrative purposes only.
Cryptocurrency is a digital representation of value that functions as a medium of exchange, a unit of account, or a store of value, but it does not have legal tender status. Cryptocurrencies are sometimes exchanged for U.S. dollars or other currencies around the world, but they are not generally backed or supported by any government or central bank. Their value is completely derived by market forces of supply and demand, and they are more volatile than traditional currencies. The value of cryptocurrency may be derived from the continued willingness of market participants to exchange fiat currency for cryptocurrency, which may result in the potential for permanent and total loss of value of a particular cryptocurrency should the market for that cryptocurrency disappear. Cryptocurrencies are not covered by either FDIC or SIPC insurance. Legislative and regulatory changes or actions at the state, federal, or international level may adversely affect the use, transfer, exchange, and value of cryptocurrency.
Investing in cryptocurrencies comes with a number of risks, including volatile market price swings or flash crashes, market manipulation, and cybersecurity risks. In addition, cryptocurrency markets and exchanges are not regulated with the same controls or customer protections available in equity, option, futures, or foreign exchange investing. There is no assurance that a person who accepts a cryptocurrency as payment today will continue to do so in the future.
Investors should conduct extensive research into the legitimacy of each individual cryptocurrency, including its platform, before investing. The features, functions, characteristics, operation, use and other properties of the specific cryptocurrency may be complex, technical, or difficult to understand or evaluate. The cryptocurrency may be vulnerable to attacks on the security, integrity or operation, including attacks using computing power sufficient to overwhelm the normal operation of the cryptocurrency's blockchain or other underlying technology. Some cryptocurrency transactions will be deemed to be made when recorded on a public ledger, which is not necessarily the date or time that a transaction may have been initiated.
Investors must have the financial ability, sophistication and willingness to bear the risks of an investment and a potential total loss of their entire investment in cryptocurrency.
An investment in cryptocurrency is not suitable or desirable for all investors.
Cryptocurrency has limited operating history or performance.
Fees and expenses associated with a cryptocurrency investment may be substantial.
There may be risks posed by the lack of regulation for cryptocurrencies and any future regulatory developments could affect the viability and expansion of the use of cryptocurrencies. Investors should conduct extensive research before investing in cryptocurrencies.
Information provided by Van Eck is not intended to be, nor should it be construed as financial, tax or legal advice. It is not a recommendation to buy or sell an interest in cryptocurrencies.
All investing is subject to risk, including the possible loss of the money you invest. As with any investment strategy, there is no guarantee that investment objectives will be met and investors may lose money. Diversification does not ensure a profit or protect against a loss in a declining market. Past performance is no guarantee of future results.
Van Eck Associates Corporation